Whiteface Tournament update: Varsity Girls beat Springlake - Earth 44-40. #PLAINS PROUD #TPW

Denver City Tournament update: JV boys drop game 1 against Seagraves 34-26.

Whiteface Varsity basketball tournament full schedule.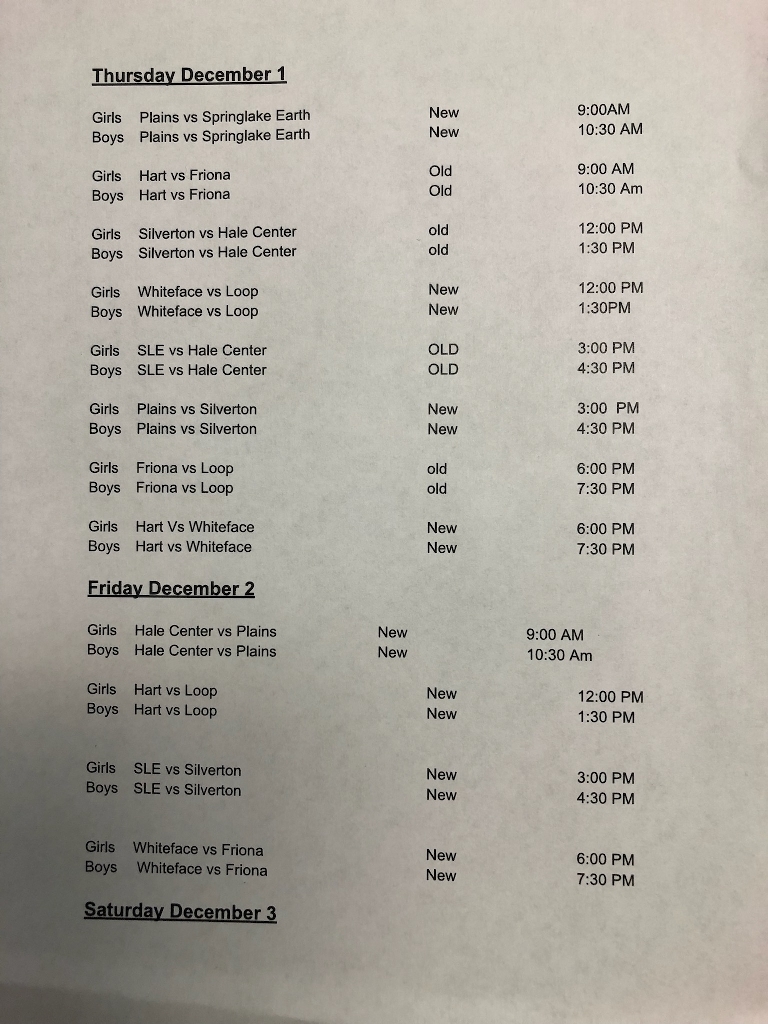 JV Boys / Girls Denver City Tournament information: Attached are the boys tournament bracket and girls game times. GOOD LUCK COWBOYS / COWGIRLS !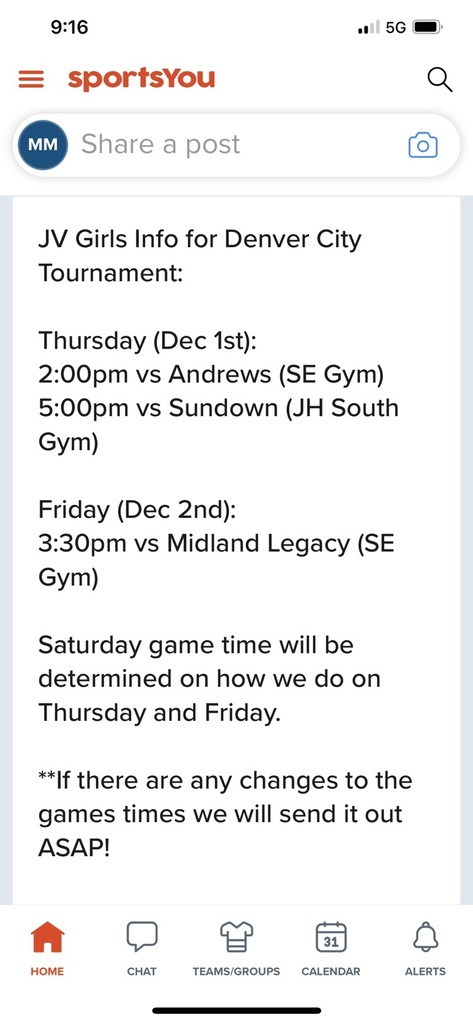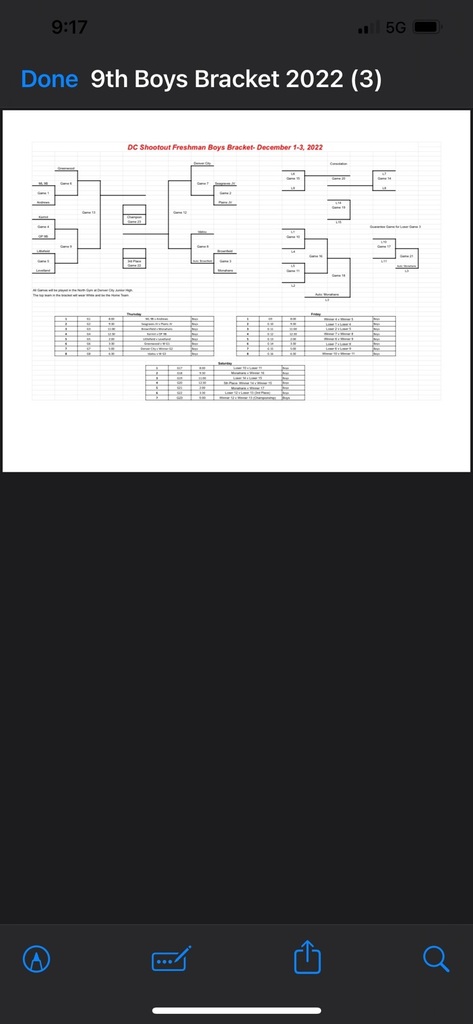 Varsity Boys / Girls Whiteface Tournament Information: attached are the game times for the varsity boys and girls. GOOD LUCK COWBOYS / COWGIRLS !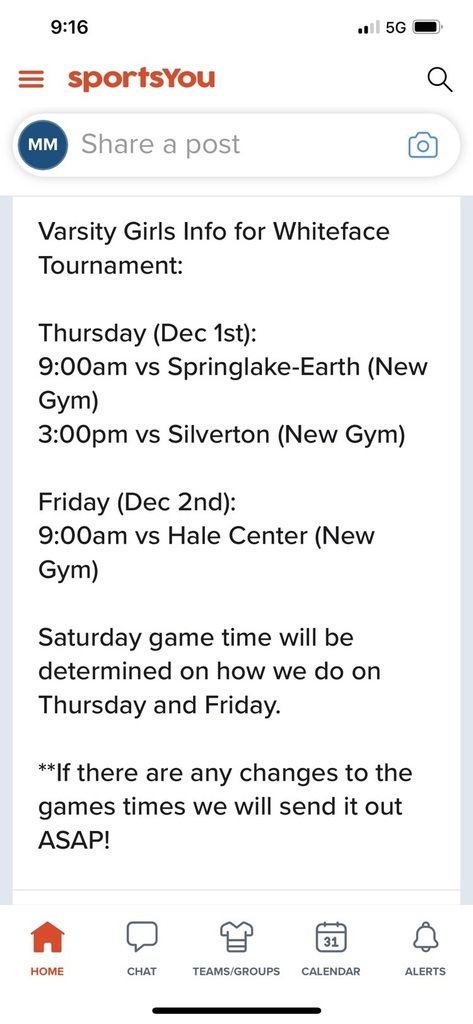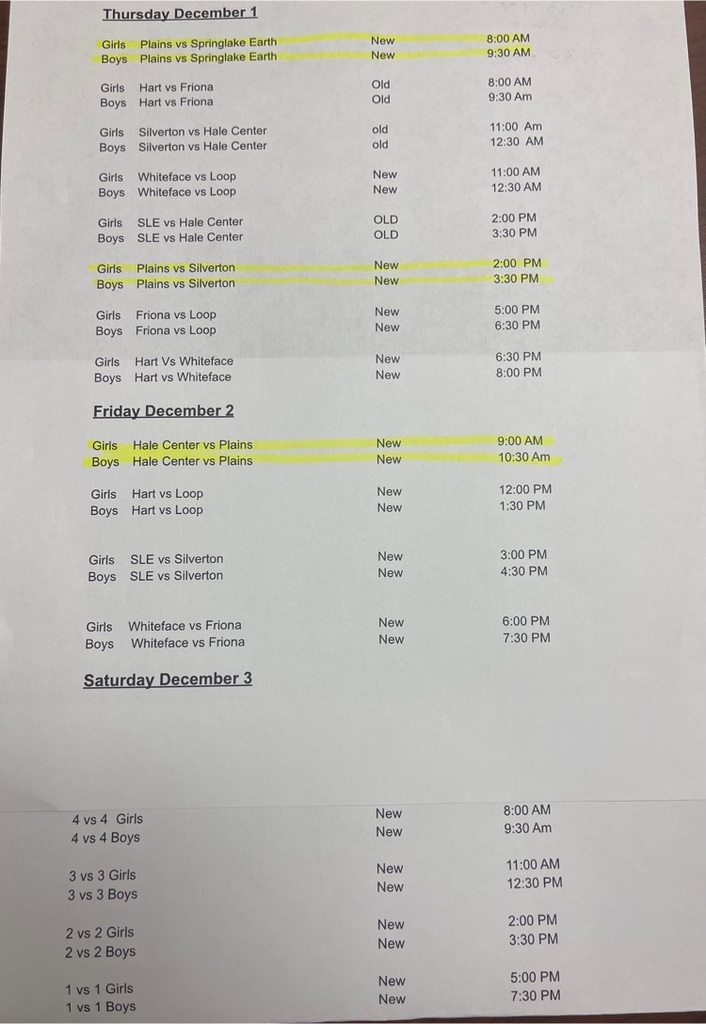 Have some fun with our 12 days of Christmas dress up days starting this Thursday December 1st with: Holiday Spirit: Wear Green and Red!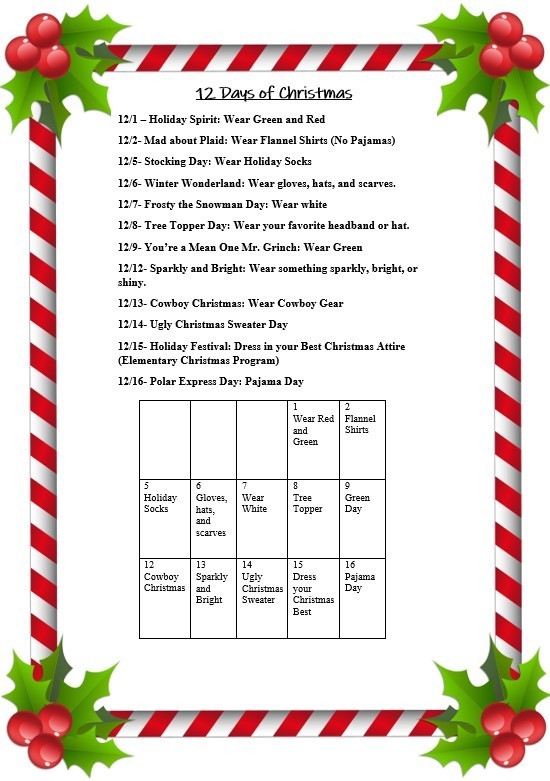 Help NHS and support their food drive!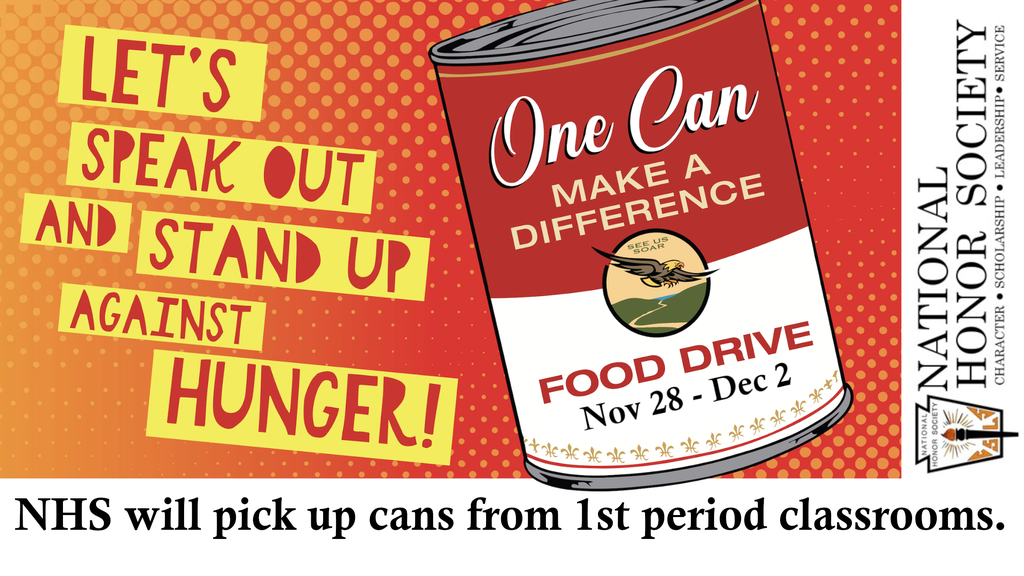 Klondike basketball game update: JV boys game has been cancelled. Varsity girls will play at 6 pm Varsity boys will play at 7:15 pm. Times are approximate.


From our Plains ISD family to your family, have a Happy Thanksgiving!

The Plains Cowboy and Cowgirl basketball programs want to send out a reminder that their fundraiser will end this Saturday, November 26th. Click the link below and check out all the cool options for customized drink ware! During this season of Thanksgiving, we are thankful for the tremendous support both our teams continually receive! Thank you all! -Coach Davis & Coach Elam
https://app.raise-365.com/order/11926/3395/590639?session=4927809

Come support the Plains High School junior class and play some volleyball. 6 vs 6 Co-Ed Contact Coach Madrid for more information.

Save the date! Juniors Pancake breakfast on December 10th with Special Guest Santa Clause.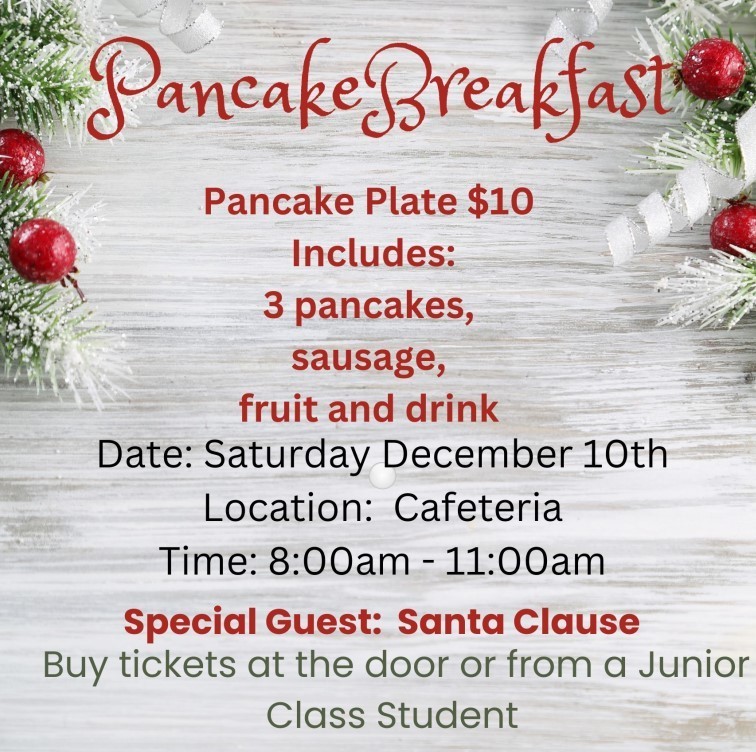 Congratulations to Meredith Anna and Macy Bunton they were named to the Honorable Mention All Star Cast. Also to Maggie Moore and Jacob Posadas, they were named to the All Star Cast! #plainsproud

Congratulations to our JH OAP, they placed 3rd! Great job! #plainsproud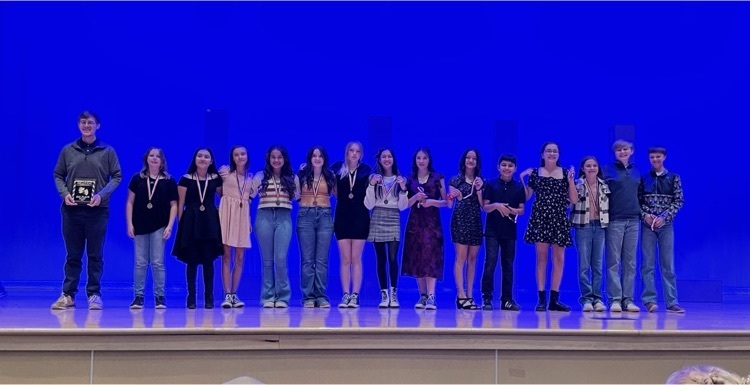 Final score Cowboys 59 Olton 83. Hard fought game Cowboys! Proud of you!
Halftime. Cowboys 32 Olton 50. Let's go Cowboys!!
Final in VG Basketball. Plains 41 Dimmitt 22! Congratulations Ladies!!
End of the 3rd Cowgirls 35 Dimmitt 17. Go Cowgirls!!
Cowgirls 30 Dimmitt 6 at halftime. Let's go Cowgirls!!