EDIT MAIN
Welcome from the Principal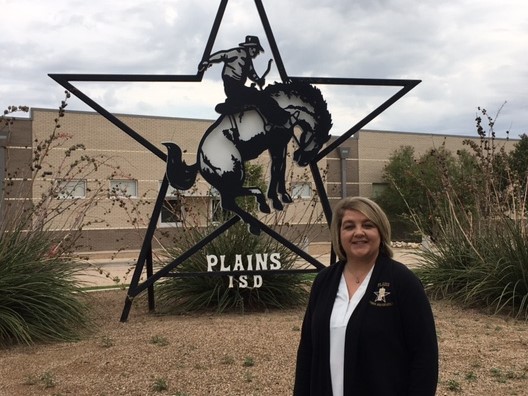 Welcome to Plains Elementary! My name is Traci Heflin and I am the Plains Elementary Principal. I have previously taught 8th grade Reading, 6th & 8th grade science, health and PE and coached basketball, cross country and track at the middle and high school levels in Jacksboro, Anson, Littlefield and Post. I spent 5 years as an assistant principal at Snyder Intermediate and Snyder Junior High. I am excited to begin my second year as Principal at Plains Elementary.
I hope you have all had a GREAT summer and are looking forward to this school year. I know I am!! Students at Plains elementary will be held to the "Strive for Excellence" expectation in all they do. Teachers and staff will focus on the needs of each student and work to grow students to their highest level.
I am proud to serve students and parents at Plains Elementary as well as faculty, staff, and stakeholders of Plains ISD. We work hard to instill the culture of "Striving for Excellence" for all students, teachers, and staff. I believe in leadership, positive reinforcement, traditions, and growth for all. I will help students and staff to understand and learn the "Cowboy Way".
I encourage parents and community members to visit and become involved at Plains Elementary and help establish and continue tradition and Excellence! This school year is already off to a GREAT start! I look forward to seeing our students grow and strive for excellence this year!
Traci Heflin
Plains Elementary Principal