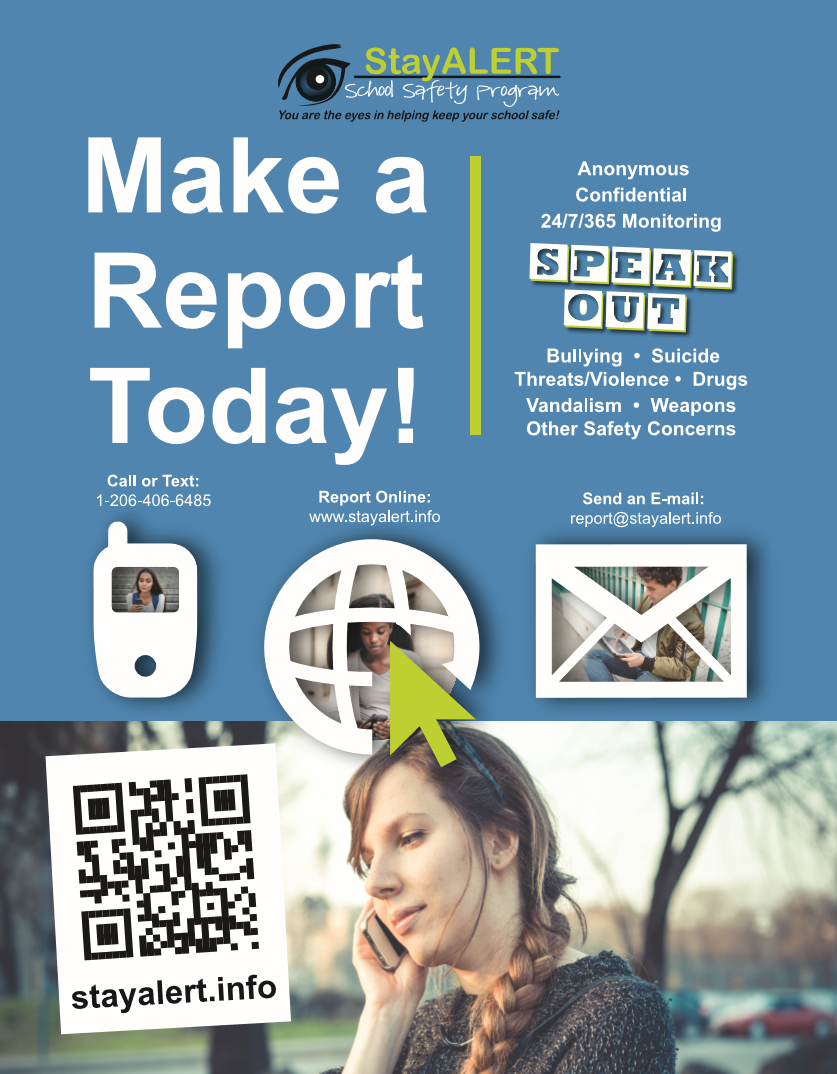 We would like to remind you that our district participates in the StayALERT School Safety Program. This program provides staff, students, and their parents/guardians a confidential or anonymous way to report safety concerns.
What is StayALERT? StayALERT is a reporting program for unsafe behaviors, suspicious activities, bullying, acts of violence, harassment, and any other school safety concerns. Users may report concerns 24/7/365 via any of four reporting modes:
Please encourage your students to visit www.stayalert.info and remind students that the program is available to them if they need to report a safety concern.
Note: StayALERT is NOT a substitute for reporting an emergency. Please call 911 or your local police, fire or EMS if there is an urgent situation