EDIT MAIN
Financial Aid
---
TXDOT Conditional Grant Program
The Texas Dept. of Transportation offers a Conditional Grant Program to eligible students pursuing a degree in civil engineering or a department-approved operational business discipline. The Conditional Grant Program will consider both Texas public and private four-year institutions.
Students accepted into the program receive up to $3,000 per semester or $6,000 per academic year for tuition, based on financial need.
The application may be downloaded at: Here , completed and mailed to the address below.
Mail application packets to: Texas Department of Transportation
HRD/Employment Opportunities/CGP
125 East 11th Street
Austin, TX 78701-2483
Applications to the Conditional Grant Program must be post marked prior to March 1st.
---
FAFSA Night- November 16, 2017, from 6:00-7:00 PM, in the school cafeteria! Bring your laptop, 2016 Tax return, and your FSA ID (See below for how to apply for your FSA ID).
---
Financial Aid
Part of the college research process is to begin to look for ways to pay for college. There are various ways to supplement what you need to pay to go to school:
Scholarships - Monetary award given to help support a student's education; this can be awarded on the basis of academic or any criteria created by the organization or individual who is giving the award.
Grants - Like scholarships, grants are also monetary support for a student's education. Most grants are government awards based on merit and/or need.
Loans - Usually from banking systems, with the understanding that the money awarded will be payed back to the loaning institution.
Work-Study - Financial support from a university in the form of a job, wherein the student works along with going to school
Complete the Free Application For Federal Student Aid (FAFSA)

The 2017-18 Texas Application for State Financial Aid (English version) is now available on the College For All Texans website as well as the Student Financial Aid Programs Information website. Similar to the Free Application for Federal Student Aid (FAFSA), this year's application has a Notes page included to help students and parents with many of the questions throughout the document. A separate notification will be sent to the institutions once the Spanish version has been posted. If you have questions or concerns regarding the TASFA, please contact Financial Aid Services at 1-888-311-8881. You will need to create your FSA ID before completing the FAFSA. It takes up to three days to receive validation.

**Interest Free Educational Loan Fund**
You should complete the FAFSA first, and apply for all of the scholarships possible. For the expenses that you will incur after financial aid and scholarships, you might have to apply for a student loan. There are several INTEREST FREE student loans you can apply for. You may contact the following office to request an application for the Fall 2018 semester: Frost Bank/Student Loan Division/(409)770-5665.

Check out the FORM YOUR FUTUREpublication—simple language to explain everything about the FAFSA. This would be a useful tool to use with someone new to the financial aid process. Spanish Version
Here is a glossary to help with understanding terms that institutions of higher education use.
FAFSA Glossary
Follow this link to read more about Navigating College for low income students.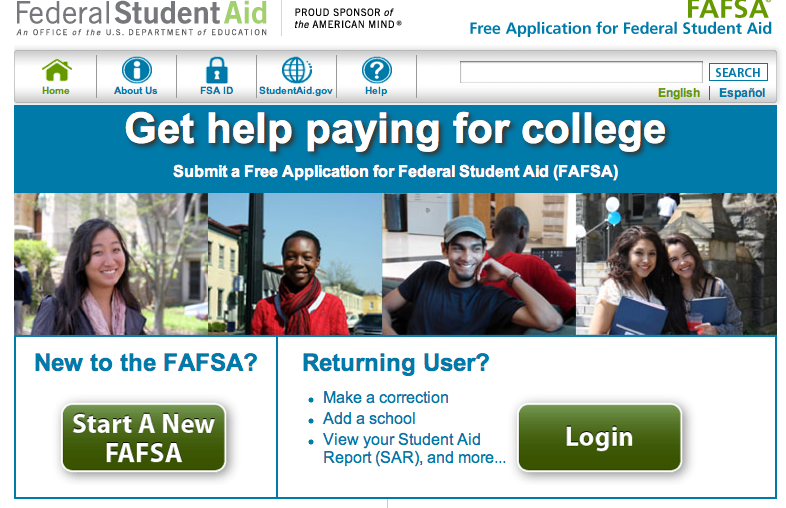 Everyone will need a FSA ID number. Go online and fill out the form. You may create your own number if you already have from something that you use. Remember that each student and parent will need one. This is new since May 15, 2015.

Everyone needs to fill out an application for this even though you may not qualify for Federal Aid you may qualify for scholarships within the college or university. Your file not not be considered complete until they receive this.
Quick Reference Guide to FAFSA
Paper FAFSA application
This site has lots of good information for all students. Students that are not citizens can find financial aid information here.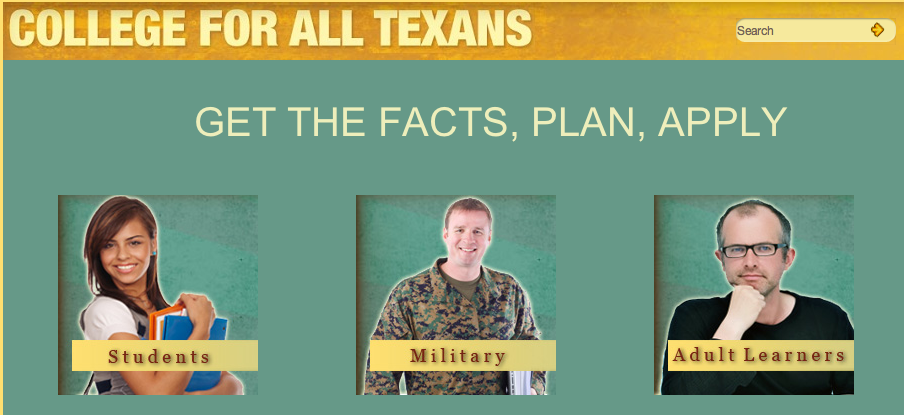 College.gov is a Web site from the U.S. Department of Education created to engage, inform, and inspire students to pursue education beyond high school. I encourage students and parents to check out www.college.gov to learn why they should go to college, what they can do to prepare, and how to pay for college costs.

Here is another resource tool for financial planning.